Sara Frampton from
Frampton's FUNdamentals
is having a giveaway for her 33rd birthday. She has organized a giveaway with over $50 worth of products!
Click here to visit her blog
to see all of the prizes, and at the bottom of the post, you can enter to win it all!
The contest will run from now until midnight EST on July 8, 2014.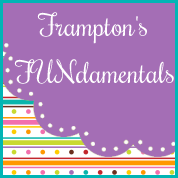 33rd Birthday Giveaway!!!
I'm also linking up today with
Oh' Boy 4th Grade
for July Currently. I can't believe it's already July!
So our Missionaries told Dylan, my stepson, that he needs to watch Studio C (a production on BYU television) and Dylan is loving it. He's laughing like crazy. If you haven't seen it, take a look at more on
YouTube. Here's a link to "The Worst Kindergarten Teacher Ever."
I had about 15 friends come to
my house yesterday to do a 4th of July craft. It was nice to catch up, enjoy each others company, and talk about Girls Camp, which is coming up in August. We are planning crafts, skits, songs, sport activities, meals, and everything else campy. It's super fun and the girls are having a blast helping us with ideas.
We are vacationing the next couple weeks. We'll be in Virginia for the 4th with my brothers in law and their families. We are then headed to the Florida Keys and then off to the Dominican Republic. I can't wait to share with you what we've done. I'm looking forward to spending some quality time with my family.
I've been wanting to convert a room upstairs to a craft room. I've been buying furniture and decor here and there and hope to get it done before school starts. Wish me luck. Summer is going by way to quickly and my to do list is just as long as it was in May. It's been nice Pinning, Blogging, hitting the gym, and spending time with friends, but I know when I get back, it's back to business. Getting that done and then prepping for back to school. So I guess, what I'm really wanting is more time.
Since we are leaving tomorrow, I'm needing to pack, do laundry, clean the house, and make sure we are ready to go, so enough blogging for today. I'll be back in a few weeks with a tan, a smile, and some beautiful pics from our adventures. Hope you'll come back to visit to see what we've done.
By the way, when I get back, I'm going to have a Linky Party for two weeks. Please make sure to visit my previous blog post to learn more and join us for some TPT sales and giveaways. Can't wait!
Here's the link to that info...