with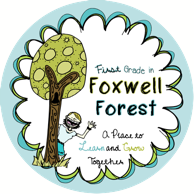 You choose 2 blogs that you follow {try to pick one newer blog that you recently began following and one blog that you have been following since you first began} and highlight them on your blog by explaining why you think they are such a gift! Then you give them a RACK by offering them one item as a gift from your
TPT store
!
While it's hard to only pick 2 blogs, here are the 2 blogs I am passing my RACK on to this year:
I started following Amy, from
when I first started blogging. I'm still amazed at how dedicated she is to blogging, teaching, and service. Here are just a few reasons why she is FANTABULOUS!
A blogger I just recently started following is
from
I'm so glad I found her through a guest blog post. Her blog is so bright and colorful. She has clearly spent a lot of time on her creations and I'm so happy that she is willing to share them with us via TPT.
Here are some of her amazing products...
Thanks so much girlies for being such an inspiration to me. I love your blogs so much and can't wait to get to know you better through. I look always look forward to seeing your next post, featured product, and seeing what you've done in your classrooms!
Go check out 13 Days of Christmas! There are tons of freebies and cute featured items.
for
You can grab this freebie today...
Make sure to enter to win this adorable Christmas cookie clip art set... How adorable is this?
And then visit for the next 12 days to grab another freebie. On the 14th day, someone will win all of the giveaway items!