Sweet 16
Who are you cheering for? I'm an Arizona girl!
Spring Cleaning Sale
And don't forget all proceeds from my store this month are going to help pay for
Sophie
's medical expenses. Please donate if you can. A friend of mine is matching all $100 donations made in March.
Sunshine Award
The very kind, Amy of
Albuquerque Amy and Academics
nominated me for a Sunshine Award!
Thank you Amy!
There are four parts to the Sunshine Blogger Award:
1. Post 11 random facts about yourself.
2. Answer the 11 questions asked by the blogger who nominated you.
3. Nominate 11 bloggers you think bring sunshine to the world.
4. Make up 11 questions for your nominees to answer.
Random Facts
1. My favorite quote is

2. My favorite movie is Breakfast at Tiffany's.

3. I'm a Youth Leader at my church.
4. I love Arizona.
5. I'm an Air Force Wife.
6. I'm addicted to Salted Caramel Cupcakes.
7. I love to juice, and have to because of my addiction above.
8. I believe in
9. I wish I could do more to make the world a better place.
10. I'm a WILDCAT. Sweet 16, baby!
Amy's questions are:
1. If it was your birthday and you could do ANYTHING you want, what would it be? If I could do anything I wanted for my birthday, I would travel to Spain, Italy, and Greece.
2. What's your #1 favorite book? I just finished reading The Mermaid Chair, Change of Heart, and The Longest Ride. I love Nicholas Sparks books...The Lucky One, The Choice, The Best of Me, Dear John, Nights in Rodanthe, etc. If you have any suggestions on good reads, please share, as I've read all of his. I love all children's books written by Kate DiCamillo. Some of hers include; The Tiger Rising, Because of Winn Dixie, The Miraculous Journey of Edward Tulane, The Magician's Elephant, etc.
3. If you could play any sport, what could it be?
I would love to play soccer.
4. Could you not watch TV for one month?
I can get lost in a book easily, so I could probably go years without watching TV.
5. Who is your biggest role model in life?
My biggest role model in life has been Princess Diana.
6. What are your nicknames?
My nicknames are Mel, Missy, and Lissa.
7. What did you want to do with your life when you were 7?
When I was 7, I wanted to be a Flight Attendant.
8. If you could have ANY superpower, what would it be?
If I could have any superpower, it would be to end child abuse and neglect.
9. If you had to wear pants or a dress for the rest of your life, which would you choose?
If I had to wear pants or a dress for the rest of my life, I would choose to wear a dress. I would rather be dressed up than dressed down.
10. Why do you think there are SO many women teacher bloggers but not a lot of men?
That's a great question. I think there are more women teacher bloggers than men based on the ratio of females to men in the profession.
11. What or who made you want to teach or work with children?
I worked as a camp administrator for years in high school and college. I love working with children and couldn't imagine a day without them. I learn more from them daily than they from me.
11 Bloggers I nominate:
'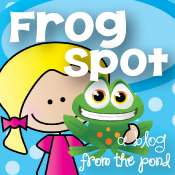 My 11 questions for the nominees to answer are
#1. What makes you feel more loved, when someone spends time with you, or when someone
gives you a compliment?
#2. Do you "re-charge" yourself by being around other people, or do you need alone time?
#3. What 2 things drive you crazy that people around you might do?
#4. What is something you are most proud of?
#5. Would you rather go on vacation to Paris and tour the city, or would you rather go to a tropical location and just do nothing?
#6 Describe your favorite outfit.
#7 If you could be any Disney character, who would you be and why?
#8 If you won the lottery, what would you do with the winnings?
#9 If you could meet any celebrity, who would you want to meet and why?
#10 What would you ask that celebrity?
#11 What other hobbies/interests do you have? If you had to have another profession, what would it be?
Thanks again Amy!!!!