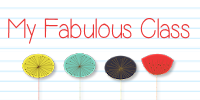 Kelly from
http://myfabulousclass.blogspot.com/
put together an amazing fundraiser on TPT for the families of the school shooting victims from Roswell, NM. Two middle school students were shot by a classmate while sitting in the gym. Several Top Sellers on TPT have donated some of their amazing resources. The K-2 Bundle is $15 and the 3-5 bundle is $10. Here are some of the things you will get from each bundle...
Also, I'm meeting up with a few NM bloggers tomorrow for our NM Blogventure. We are going to be sharing Valentine's Day crafts, lessons, and treats. We will be sharing our ideas this week, so make sure to come back to visit!
Also, if you donate $10 to Make a Wish and comment on my blog I'll match your donation and give you a freebie from my store. Don't forget to leave your email!