Better late than never...right?!?
I'm linking up with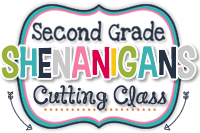 for
She shared the cutest Thanksgiving Turkey. Click the picture below to see her blog post. Adorbs!
And here's my Take Me Back Tuesday (even though it's almost Thursday). I have been working on Progress Reports for Conferences next week. And yes, it's 3:00 in the morning.
Please take a moment to help shelter animals and enter
my giveaway
. You could win one of three amazing prizes. If you love animals, you will adore these prizes!